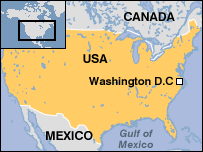 SUBSTATION: UNITED STATES
I don't really have any special items other than the complete series on dvd and my own fanvids that I create at mlvc816 on Youtube: http://www.youtube.com/profile?user=mlvc816
I started watching the show the day it aired. I was a fan of Bridget Fonda and I liked Point of No Return. I saw the ad for the show and was very excited about it. I've always been attracted to strong women and powerful men. So I knew the show was worth checking out and I was hooked from the S1E1.
Mlvc816
USA
mlvc82101@yahoo.com
[9.12.08]
Without the television series LFN, I never would have met my husband. Formerly codename 'DarkShear', my husband owned/operated the Glass Curtain website and forums. I was a user there, formerly codename 'Josephinne'. I'd been drawn to the website by the popularity of the show, but was held there by my daily conversations with the site administrator. We've been inseperable since.
LFN is still a big part of my life. I have all of the DVD sets, old magazines, stamp collections, etc, etc. I watch the DVDs quite often, and I still look to the Nikita characters for style inspiration. I used to be a member of many LFN sites, but most of them have moved or are now closed. Still, it's good to see that LFN is still going strong in the hearts of the fans!
Lisa
USA
SectionOne@rockmail.com
[7.19.08]
love show!
faith rosen
USA
faithandsasha@yahoo.com
[9.2.07]
My code name is Gemini. I am actually from another country, but presently in the US.
Gemini
USA
Gemini@section1.org
[2.24.07]
[no comments]
Ti
USA
doodle.ti@gmail.com
[1.3.07]
loved the show, for some reason after the last show I keep finding sites devoted to LFN. I am a true fan, even after the cancellation i look for different sites. This is defininetly a good site for fans.
Joel
USA
Joelpap1@aol.com
[4.17.06]
I WAS VERY UPSET WHEN IT WENT OFF THE AIR. I WANT TO SEE SEASON 6TH, AND 7TH, AND 8TH, 9TH,10TH.......ITS BEEN SO FAR THE BEST SHOW EVER MADE
Carolina
USA
cadarbonnens@hotmail.com
[11.11.05]
I miss the eps but most of all I miss the fact that I could actually relate to the characters on a whole new level. LFN lives on forever in all of us here. Thanks for sharing. Tess
Tess
USA
flowersbythesea@yahoo.com
[8.4.05]
I miss Nikita.
Jeffrey
USA
j_malenfant@hotmail.com
[5.16.05]
I fell in love with the series 3 years ago. Finally last year the 1st season was released -about time. Then this year season 2 was released but it got recalled soon after WHY???!!! Any how if other fans are wondering about getting the 2nd season on dvd, just look into ebay, even though the prices are outrageous, it's there and it's selling like crazy. Now all I want to know is when are the remaining 4 seasons gonna be released. If ever?
Juan
USA/Mexico/Japan
section111@hotmail.com
[8.21.04]
Hi! I'm a diehard fan of everything connected with LFN. If you feel like this show is one of the greatest things in your life, mail me (I can talk about it 24/7 so answer is guaranteed)
Red Agent
greatlfnfan@yahoo.com
[4.22.04]
I have a similar story to Wilhelmina. I can remember seeing a few episodes of LFN back when i was about 15, and only watching 15 mins or so, because i never really understood what was going on. Then about 2 years ago i started watching again, however it was something like ep. 4 of season 5 and I was completely hooked! Then started catching all the episodes on cable starting from season 1... Completely obsessed with it now, also i have seen the two episodes that i could recollect as kid, solely from particular scenes that stuck in my head!!
Rory
Location: First Mark
lfndir@hotmail.com
[4.18.04]
Love the show. Reminds me of some of my Special Forces training.
Lance
Staging Area One
GaretBlakeSailor@sbcglobal.net
[4.3.04]
My favorite show. Michael's the best! Sometimes a punk, sometimes a sweety. Love Nikita too. Dupuis and Wilson rock!
Mia
USA
irrylath77@yahoo.com
[4.1.04]
After 2 years of being off the air, I still watch at least one show per week from by tapes. One of
the best shows ever. Just can't get enough of Nikita. What a woman!!!!!
Michael
Section 1 / USA
email: classified
[3.21.04]
I love the show to death and I still can not believe it is gone (It has been about 3 years since the finale). I just praise all of the hard work the cast and crew put into the show and even though the cast has stated that they will not return to the show (movie or tv special),I will still be hopeful!!!! I LOVE THE SHOW!
Holly
USA
email: classified
[3.7.04]
Just got hooked and loving it! Anyone have an idea when Season 2 will be released on DVD?
ScullMul
USA
email: scullmul@yahoo.com
[7.17.03]
Alabama
Hello my name is Gina and I am a LFN addict lol. I only saw my first show three weeks ago on
Oxygen and was immediately addicted. I watched it every day on vacation. I can't believe Imissed this show before. It's amazingly written. I was blown away by the acting, the intrigue,
romance..well everything. And I am so glad there is such a huge fan base! This site is so informative. It's great! All I can say is thank God I found it.
Gina
Birmingham, AL
Taithleach@aol.com
[5.30.03]
Arizona
Wonderful site! The best there is! Thanks so much!
Shadow
Phoenix, AZ
Shadowchic@worldcrossing.com
[4.8.03]
California
I worry myself sick (so to speak) about the characters' exposure to microbes. But at least Peta's first name is politically correct. Operations should go to a good oculist: the temples on his
glasses are dangerously short!
Adrian Monk
San Francisco
adrian_monk@yoohoo.com
[7.10.05]
I have been a die hard fan for as long as the series existed. I have protested, and even sent in sunglasses and a TV to make a point. It really ticks me off that Warner Bro won't finish releasing the LFN DVD's and they release trash post haste. Warner Bro's has a few surprizes in store for them. Their money sources will not last forever **Laughing**
moontears
California
moontears@sbcglobal.net
[12.11.04]
I loved the series and have seen most of the episodes. Unfortunately, the show was ahead of its time. Would have been a great hit on a major network right about now. I am waiting for the studio to release all the seasons on DVD. I don't understand why they haven't done it yet. An LFN cruise??? Sounds interesting!
Critago
Monterey, CA
nikitawantabe@springmail.com
[10.22.04]
Part 2 of 3:I bought two sets of the VCD's just to obtain one decent set. I now have the DVD sets of season 1 & 2 and am waiting for the rest. I started making screen copies from the DVD's. Per episode, I have been ranging from 500 to 2,000 screen copies. I get hooked on her mannerisms, the tilting of her head, everything about HER. I may even be a Internet stalker hiding in the closet, or maybe just a fifty- seven year old lecher. I can relate to Walter, the incurable romantic.
Robert Miller
Simi Valley, CA
robormiller@sbcglobal.net
[7.31.04]
I love LFN! I wish the movie industry would make a 3 part motion picture deal with the original cast so we could enjoy Peta and her co-stars. Question: I have been looking for a complete cd of LFN music of the various artists that were featured on the episodes. I have the standard cd of Sean Callary and TVT soundtrak. Does anyone have a cd of the additional music not on the two cd's? Can anyone suggestion how I can get my hands on the music? I welcome your emails.
Audrey
California
zebra3alw@msn.com
[7.24.04]
What's the deal with Warner Bros. cancelling S2?! Now it's on ebay for big bucks. Guys...if we ever see S2, it will be a miracle. Someone at WB should be taken to the "White Room" and given the once over.
Tina
California
email: classified
[7.19.04]
"This is not self pity, it is plain speak..." I've been a deep cover operative for 27 years. Im married to an alpha geek, "he's difficult to manage, but he's worth it.". I "allway's hide behind a painted smile." I love hats, have a beauty mark, and wear pointy eye make up. I shoot a Glock .45. This show has altered my life. I'm looking for fan gatherings. Has anyone compared Nikita saves Michael to Michael saves Nikita numbers? I want to see a movie where Michael isn't needed by Adam any more and he finds, and rejoins, Nikita and helps run/ humanize section. [I know, I'm living a fantasy!]
La Femme Rebecca
Ca., USA
rebecca@soley.org
[8.8.03]
La Femme Nikita is truly the most awesome show , I recently bought Season One, I can't watch it enough. Hopefully Season Two -Five will be available soon . LFN forever.
Rebecca
California
littlemissjaded2002@yahoo.com
[8.2.03]
I'm rather embarrassed to admit, but I never watched LFN at all during its 5-season run. As a matter of fact, the first time I ever saw an episode was about 3 months ago during a sleepless night for me. That episode happened to be the very first one (the pilot). Needless to say- I loved it!! I was hooked. I instantly started looking for LFN on dvd, but there was nothing at the time, up until just recently when the first season came out on dvd. My wonderful husband bought it for me and I stayed up extremely late 2 nights in a row and watched it all. It is an incredible show. I can not wait to see the rest. I love everything about LFN, but I know it is the relationship between Nikita and Michael that got me hooked. It's so romantic and frustrating at the same time because of how their situations make it hard for them to express their true feelings and be together. I can't wait for the release of the whole television series on dvd (which I hope doesn't take too long to come out)....
Lyn
California
lyn@swissman.org
[7.23.03]
I'm a big lfn fan.I have never missed a single episode since it started.
Missy
California
email: classified
[3.18.03]
I would really like to know what Roy Dupuis is doing in his career or is he taking a break, also more information on Peta Wilson what she is up to.
Roxana Ramirez
South Gate, CA
roxyram1@juno.com
[3.7.03]
Hello! I'd like to know if there is a LFN club here in Los Angeles, CA. Thanks!
Gerard Cho
Los Angeles, CA
gerardcho2003@yahoo.com
[2.6.03]
I love Nikita! I was going through withdrawals when that show ended! When I saw the pilot for "Alias", I couldn't get into it. I missed "LFN" too much. I'm so glad they're showing it on O2 now. I just can't wait until I can own the series either on VHS or DVD....!
Julie
SF Bay, California
CJubie@aol.com
[12.12.02]
I have always felt that fate was the cause of my ongoing La Femme Nikita obsession. By chance one night, I saw the first episode of LFN in 1997, when I was 12, but I had never heard of it and I wasn't sure what it was was, so I was not a regular watcher. Later that year I flew on South West Airlines and picked up the article about the show. I fell asleep before reading it all, but I took the magazine home with me. Then, in 2001, I happened to be channel surfing and I caught the series finale. At that point it all came together, I remembered the magazine, and since I am a full fledged pack-rat, I was sure it was somewhere in my closet. It was. I began reading and I realized LFN was the show for me. Since the reruns were showing at some ungodly hour, (1:00/4:00) they fit perfectly into my crazy schedule (all-nighter study sessions and crazy partying on the weekends).
Wilhelmina Emma Stamps
Los Angeles, CA
wes7663@yahoo.com
[11.30.02]
Colorado
la femme nikita was a brilliantly done series. Not only stylistically, but the stories were both complex and totally engaging. Awesome show, awesome cast, awesome music, awesome style.
lrmdj
Colorado, USA
lounge@lrmdj.com
[5.2.05]
I am so excited that the second season is finally coming out. I have loved this show forever and am glad I found this site. I give you props lfnforever.
Sophia
Colorado
Latinglittergirl@aol.com
[4.21.04]
Connecticut
LFN is the best show that's ever been on TV. Nothing like it. Adore Michael & Nikita together. Surnow & Cochran are geniuses.
Tina
Connecticut
kelly.tina@sbcglobal.net
[3.26.05]
I can't understand why I still think about this show. I started watching it when I was pregnant and totally unlike Nikita but now I still think about that show and how it could actually be a vital show with todays (post 9/11) events. It is haunting. Very erotic and filled with the fantasies of the everyday person who would like to be that loner righting the unjustness of life.
Elizabeth
Connecticut, USA
phub59@hotmail.com
[5.29.04]
Florida
Why I became a fan: absolutely loved the show, the characters, and especially the music. It was one of the first tv series I can remember where the endings were not necessarily "happily ever after" - in other words, innocents or other 'good guys' didn't always make it.
Want list: my Season 1 DVD has been compromised; some episodes do not play correctly. I've been watching some episodes on online sites like Hulu.com and Tudour; but I cannot find the episode "Love" from season 1 anywhere online, and it is one of my favorite episodes. I also cannot find the primary song from that episode, "Expressions of Loneliness" by Moonsocket, anywhere on the web. I'd love to find both to download somewhere.
Thanks and please don't let this site get cancelled!
Greg
Sarasota
moneylab@yahoo.com
[1.7.09]
I'm LFN's greatest fan. I got the whole 5 seasons on VCD last year on ebay, and watch them over and over and over again, I'm so addicted. I've got the first season soundtrack and the limited edition music by Sean Callery. There will never be another show that equals LFN, never.
Debra Dean
Tallahassee, Florida
theladydean@comcast.net
[12.19.04]
I'm glad there are so many others who appreciate the excellence of the La Femme Nikita series.
Ali
Florida
Chercher34@aol.com
[8.4.03]
1 Computer with all the goodies-$1030
53 Video Cassettes For Recording Episodes-$78
1 Trip To Close Quarters Standby Con In Toronto-$1000
1 Trip To Texas for Con-$500
Getting New 'Board Server When WB's Disbanded-Free, But A Real Pain
Copies Of Nearly Every Cast Member's Movies-$257
Memories Of Being A Fan Since Season One and Metting, Laurie Drew, Don Francks, and Matt Ferguson- PRICELESS!!!!!!
Nikita and Michael Forever!
Margot
Jacksonville, FL
Margotgabrielle@yahoo.com
[7.19.03]
Great site, dedicated to the best show ever!! Keep up the good work.
Seska
Florida
email: classified
[4.18.03]
LFN is in my blood! I'm so attached to all the characters, I feel funny if I'm not watching it. Doesn't anyone want to be in the chatroom?
Annie
Orlando, FL
[2.20.03]
I've been a fan from the very beginning. I, too, hope that they will release the series on DVD. Until then, I'll have to be content with my recorded VHS collection, TV reruns and the new show Alias (which is pretty good, but not as good as LFN). Thanks for the great website!
Kim Vassel
Florida
flnikitafan@yahoo.com
[12.11.02]
Georgia
Awesome site! I just started watching the series when it premiered on the Oxygen network in January and I'm hooked! I've got every episode on video and seen the marathons,just wished I'd seen it when it was on the USA Network. One question-Who are the two "torture/conditioning" experts that appeared in several episodes of the series-the man/woman team with the yellow briefcase and the horned-rimmed glasses,I believe Operations called the woman "Elizabeth" once? What happened to them and will they appear in any "future" episodes in season 6? Keep up the great body of work!
Sharmah Wardlaw-Otwell
Atlanta, GA
sharmah64@yahoo.com
[7.17.03]
I've been a fan since Season 1, Day One; and by the time "Love" aired I was hooked. CQS4 was the best, I miss you guys. Devoted O2 1:00 a.m. watcher!! Every Ep on VHS, TWICE; and drooling for DVD. Thank you J for the excellent website. You reaffirm my belief in the "obsession".
Dana "SecJMN" Isola
Savannah, GA
DIsola7617@aol.com
[3.6.03]
I've been watching LFN for 5 years now all I can say is that there will never be another show like it. It literally draws you in and before you realize it, you need it like a drug. I give my highest commendments to the characters of Michael and Nikita. Their relationship was so complex and deep that when they parted for the last time in the series finale, my heart literally broke. I really hope they come out with the series on DVD...
Christina Butler
Atlanta, GA
ChristinaButler78@hotmail.com
[2.11.03]
I've watched "Nikita" since the first season, and when the network pulled the plug I cried for 2 months straight! I would kill to have LFN on DVD (I have a set of VHS but I'm missing some key episodes)! I just want to thank you for keeping LFN alive...there is nothing that breaks my heart more than watching all my favorite websites disappear. Keep on keepin' on.
Amelie Pitts
Atlanta, Georgia
anaisjaenelle@yahoo.com
[1.1.0.03]
Illinois
Saw the first season when i was 16yrs old, finished on 3rd one back when
i lived in Poland. When i relocated to USA in 2000 didn't see the show until
2008 just by coincidence looking through dvds at borders when i saw LFN on dvd
Of Course got all seasons right away! Good memories came back right after!
I love LFN!
special items: all 5 seasons on dvd.
Peter Kazimierski
Chicago, IL
pete.kazimierski@gmail.com
[7.16.08]
I am a huge fan. Watch it on dvd on a daily basis. I would really like to talk to people with the same interest and compare research .
Sean Durbin
Illinois
smd1015@comcast.net
[8.31.07]
Damn good show; Intelligent, well thought out & developed, and very good acting. Peta is one gifted woman. Everyone is perfectly casted-LOVE them ALL! If I could only get my hands on copies of 1-4 seasons....even if it's VHS(of course I would pay). I'm desperate to see the show again!! Hint. :D How about a LFN movie, with the old cast?!
Denise Omernick
Chicago, IL
domernic@hotmail.com
[9.28.04]
I love La Femme Nikita. I cant see my self not going a day without watching an episode. Right now I am very upset that they have delayed the release date of season two. Does anyone know why???
Wendy
Illinois
email: classified
[8.14.04]
I love LFN!!! I was so upset when it went off the air :( I love my season one DVD's. If anyone has any information on when season two is comming out on DVD or if anyone has them taped, can you please e-mail me and let me know. PLEASE.
Wendy
Chicago
worodney@yahoo.com
[2.17.04]
I remember the day I first turned to USA and began to watch La Femme Nikita. Ever since that day I was sucked into the emotional roller coaster that was La Femme Nikita. I fell in love with Michael, and Nikita was my insperation. I just recently bought the first season on DVD and I have the rest on tape. This site is amazing. I especially love to greeting cards. Keep up the good work and Long Live La Femme Nikita.
Wendy
Chicago, IL
redspice16@msn.com
[7.21.03]
Indiana
Since I work for the government, it's a blast to see LFN; it's over the top, but the plot intricacies are almost as involved as some of the cases I've been on ... and then there's Peta. Wow! If there's anyone here that knows what a Diana or Artemis cryptosystem is ... I'll send them a message (heh, heh -- that's my bonafide).
LRutall
Indianapolis, Indiana
lrutall@sbcglobal.net
[4.18.04]
I'm an LFN-aholic and have been ever since the Hand Dance in the Escape episode. Long live La Femme Nikita!
O-Bug
On a wall somewhere in Indiana
ohbug@aol.com
[8.4.03]
Iowa
(no comments)
Holly
Iowa
guidry@ncn.net
[1.31.07]
Kentucky
I LIKE LFN IT'S A GOOD SHOW I LIKE ROY DUPUIS AND PETA WILSON
Reland Absher
Harlan, Kentucky
Reland_4@yahoo.com
[1.15.05]
I have been hooked on LFN since 1997. I haven't seen the show in about a year. I can't seem to find a network that still airs it. If anyone can help, I would appreciate it. Thanks.
Rachel
Kentucky
oceanchic66@yahoo.com
[11.1.04]
Maine
I was watching LFN reruns this afternoon when I saw an ad for the Season 1 DVD set. Several people here seemed interested... so it only made sense to pass the info along.
Mary
Maine
Marigold759@att.net
[7.3.03]
Maryland
I love the show and miss it alot.I will like if someone could tell me how I could get S4,S5. On lfn fan page that there will be a S6.love please keep me up dated. Nikita for life.
Ruthie
Maryland
ruthie012001@yahoo.com
[10.12.05]
I've been a fan of the show since around early 3rd season. I now have almost a complete set of episodes downloaded (39+ CD's worth!). Viva Nikita!
Gryffyn
Annapolis, Maryland
blkgryffyn@yahoo.com
[12.27.02]
Massachusetts
I remember watching this show when I was married with my wife. Three years after my divorce, I have rewatched all episodes. The greatest television show I have ever seen.
Uncle Reaper
Massachusetts
dpoul34@yahoo.com
[8.8.06]
I miss LFN, I have all 5 seasons--1-3 on DVD and 4 & 5 on copied DVD but will buy actual seasons when released! My favorite show!
Kim
Boston
kimann9@hotmail.com
[6.23.06]
LFN goes on my record as a once in a lifetime experience. Personally i dont think it can be copied, duplicated, replicated or out-manuvered. its good to know there are others out there that feel the same way me and my wife feel about LFN.
LowerLevel S1
Boston, MA
rafael@aplusvisuals.com
[6.28.05]
Michigan
How could we get a station to start Reruns of LFN ? ? I am still waiting. Any ideas out there?
Yvonne
Michigan
vonjer@chartermi.net
[4.24.06]
I want to contact anybody [who likes] la femme nikita.
claudia montano
morelia, mich.
claudis974@yahoo.com.mx
[3.18.05]
I love the show and talking about it with my friends. It is great having season 1 and 2 on DVD to start the fun all over again.
Kathyrn
Detroit, Michigan
KathyrnJBurgess@hotmail.com
[1.6.05]
This site is AMAZING! Jason you Rock..Please keep it going. LFN FOREVER!
Deb Schwartz
Michigan, USA
lfn_67@yahoo.com
[9.20.04]
I love LFN. I love the story line of Michael and Nikita. I think my favorite episode was when Michael found Nikita after Nikita left Section. They are the perfect couple.
Nikki
Michigan
nicety1217@aol.com
[7.6.04]
Love the show, love the site. Was wondering if anyone knows where to find the seasons on dvd, and if they're not available, how do we get them out? Thanks. Feel free to email me.
Sarah Collins
Michigan
scolli12@baker.edu
[5.6.03]
Minnesota
I found La Femme by chance, got sucked in, and have been an avid fan ever since. The series promoted thought-provoking themes, complex relationships and characters, kick-ass strategies, brilliant costuming and sound. On my wishlist is a series continuation and airing, and on the short list all 5 seasons in an efficiently burned DVD box set.
Janine Miller
Mpls/St. Paul, MN
techchic@comcast.net
[7.15.03]
What a great show, made so in large part by the remendous ensemble cast. Operations IS the "Boss from Hell! :) The characters are complicated, like real people, not two-dimensional cutouts.I hope they bring it back, but I also know you can't reheat a souffle. Waiting for the DVDS!
Shirley
Minnesota
email: classified
[3.8.03]
Nebraska
Love LFN for a long time. Have seasions 1-3 why does it take so long to come out. Wish I could find anything else that Roy or Peta have done. Greatest show ever.
Victoria
Nebraska
vg63647@alltel.net
[5.6.06]
A couple years ago, I couldn't go to sleep one night. As I flipped thru the tv channels, I came across lfn. It just happened to be the first episode! I watched it and became hooked! I'm kinda upset b/c they don't play it on USA anymore, but i hope to see it on the big screen soon!
Aisha
Nebraska
babyblue7_@excite.com
[5.30.03]
Nevada
I became a fan of the series when it first aired. It was not difficult to fall in love with all the characters, especially Michael and Nikita. Recently, I purchased all seasons on DVD and have been reliving the experience. I miss all the characters and the once rich community that surrounded LFN.
Wish List: LFN Message Board (I miss having a message board and I think its important to put one back up. The chat room is always empty.)
Ikaika Nikita
Las Vegas
ikaikanikita@gmail.com
[4.21.10]
AWESOME SERIES...... Accidentally found it scanning thru cable channels 3 years ago and becamed HOOKED. Have seasons 1&2 - can't wait to buy season 3. PETA & ROY - their acting abilities & chemistry are so magnetic.
Axa
Las Vegas
axaproductions@aol.com
[2.2.06]
I love LFN. Best show ever. I have all the seasons on dvd's and vcds, so can watch anytime. I also am a collector of all LFN items. I have put together a good collections of behind the scenes polaroids, pictures and even crew gifts from Peta. Wish I could really meet Roy. Would make my life complete!
Linda
Las Vegas, NV
sidney15@cox.net
[5.1.05]
I've been a fan since the beginning. My friends accuse me of wanting to be Nikita. I only wish I could find a "Michael". Love the show and collect items from the series. Have the entire series on vhs and now first season on DVD. Are there any other LFN fans in Las Vegas?
LXC
Las Vegas
sidney15@cox.net
[8.17.03]
I love this show. Keep up the good work.
Laura Cisneros
Nevada
email: classified
[4.29.03]
New Hampshire
Jason, THANK YOU for such a wonderful site, I check it almost everyday! I am truly hooked on LFN, have been since the beginning. I am anxiously awaiting the release of the DVD on July 8th, counting the days actually NEVER in my life have I seen such a wonderfully written, incredibly acted show..Michael and Nikita-you will live on thru all of us!! One more thing-WHY doesn't anyone use the chat room? I always check in, and there's noone there, lets get going!!
LeeAnne
Littleton, NH
leeanne1021@yahoo.com
[3.30.03]
New Jersey
I have loved "LFN" from the beginning, and wish they hadn't cancelled it so soon. I have original LFN screen caps and much stuff on my forum hosted by worldcrossing.com called "Graphic Artists United II", here is a link:
http://wc0.worldcrossing.com/WebX?14@
83.5HWsa7Twhpy.1@.1dddf617
Sky Blue Hope aka LFNForever
Lodi, NJ
skybluehope@yahoo.com
[9.2.04]
I have always been a fan, i used to tape the episodes and re-watch them all week until the new one, Peta Wilson is my idol and it is the best show ever created.
Brittany Marryott
Salem County, NJ
britt1436@yahoo.com
[7.21.03]
Love the show. Just purchased season one on DVD released this week although I did tape them all when originaly on. And we all know it's because of LFN we now have 24.
Bill Garak
Elizabeth, NJ (15 miles from NYC)
garak99@hotmail.com
[7.11.03]
New York
I agree with Chona Dimayuga, Makati City, Philippines. Alias is a poor copy of LFN. So poor in fact I stopped watching after the first season. There is no better Michael than Roy Dupuis and Garner is no Peta Wilson. LFN Forever.
Sandy
New York City
RnRHart@yahoo.com
[3.12.06]
This is such a great website. It's so cool to know there are still big LFN fans out there.
I'm watching the final episode today! I love Michael and Nikita together...they are so hot!
plastic pen
Long Island, New York
plastic_pen@hotmail.com
[10.20.05]
WHEN I RETURNED FROM BOSNIA,,SERVING 3 YEARS,.LA FEMME NIKITA WAS NOW MY LIFE,,IT WAS JUST INCREDIBLE,,THE SHOW ITSELF AND MY EXPERIENCES IN SARAJEVO,,MY WORLD JUST TURNS IN ADVENTURE AND ESPIONAGE,,AND NOW THIS GREAT WEB SITE AND ALL THE COMRADES OUT THERE CANT WAIT FOR THE SECOND DVD...SECTION 3...
Zak
New York
email: classified
[1.22.05]
I absolutely love LFN and of course Roy Dupuis...I hope we can get all the seasons on DVD. This is a great site, thanks for keeping it up to date....
Michaelslady
New York
email: classified
[7.14.04]
I'm sitting here like the lovesick LFN I am, watching taped episodes of Season 3. My fervor has not abated one bit. It's nice to know that I am not alone in my adoration.
Philomene
New York
mrichards22000@yahoo.com
[6.2.04]
Was there at the start. Wish it never ended. Glad to see other diehard fans of LFN.
Lisa Kersey
New York
lisavt@hotmail.com
[3.23.04]
North Carolina
I'm glad to see the website has been recently updated (guess I'm happy to see someone still thinks about the show other than myself) I wish some (ANY!) t.v. station would pick up the reuns again... oh well. You can add me to the fan directory!
Amy L.
Greensboro, NC
mlarmer@triad.rr.com
[4.10.05]
I've been with the show since the first episode in 1997. I'd seen the movie and liked it, but the show is phenomenal. I fell in love with the brilliance, the stories, the fashions, the chemistry, the music. Nikita was my hero. I remember watching the last season in my dorm room and realizing that the era of good TV was now over. I mean, this show was the absolute BEST. I'll go into shock the day that I find a show of this genre that is better than La Femme Nikita.
Lily
Raleigh, NC / Atlanta, GA
lillipad2003@yahoo.com
[3.24.05]
Ohio
LFN by far the BEST show ever made.Hello!! hollywood lets see some reruns/syndication
Codename "Josephine"
Cleveland
pontiac2001@peoplepc.com
[4.14.06]
I must admit I am an obsessed viewer. I can't help but admire Nikita's heart, Michael's detached personality, Birkoff's logic, and Madeline's ruthlessness.
Joseph Ponikvar
Cleveland
freethinker_1@hotmail.com
[8.11.03]
I'm glued to LFN... I love it so much.. it really is a great show.. Peta is a great actress and she's best for the part of Nikita.... I love Roy's character, too. Now that LFN is on every day from the beginning on the Oxygen Channel i've been recording LFN and watching the episodes over and over again and again.... it's just a great written show!!
Amanda
Ohio
helfrek_hallie@hotmail.com
[4.5.03]
Oklahoma
How great is it to see all the fans from different countries!!! I am crazy about LFN and am very happy with this website.
Lucie
Right now in Oklahoma
fashiongirl_ok@yahoo.com
[7.18.03]
Pennsylvania
can't get enough. cant' wait to get the dvd set. i watch the show by myself. my family or friends think i watch it because peta is so beautiful, which she is. it's the great writing and charactor relationships that have me hooked on this great show!
Bruce DeGarmo
Bedford, PA
brucedegarmo@yahoo.com
[8.14.03]
I love La Femme Nikita! I was a late viewer to the program but it quickly became a favorite. I wish I had the opportunity to go back in time and watch the program each week with everyone else. I don't have Oxygen and can't see the program anymore. Shame on USA! Anyhow, when I get some cash, I'm going to get every episode and make copies for future generations. La Femme Nikita is much more than just a show. Glad to see others still watching. Thank you so much for the site. Keep the updates coming!
Lawton
Philly
postphillips@yahoo.com
[6.20.03]
South Carolina
I want more episodes with Birkoff in them, please!!!! He's the cutest genius i know.
Lisa Harrington
South Carolina
email: classified
[3.18.03]
South Dakota
I saw this show for the first time a year ago and can't stop watching! I hope the seasons come out on DVD's. I'd love to see what I've missed and what I've seen again.
Monica Ottenbacher
South Dakota
mro28@hotmail.com
[12.23.02]
Tennessee
Just got All five Years Of LFN On DVD And Watch[ed] them All Over Again! And Now I'm Sad That there Isn't Any Thing to watch On Sunday Night any more I'm Sick Of Dr. And Lawyer Shows! I'm Ready for a Big Screen Or Tv Movie
Bob
Tennessee
Bigtoadd@aol.com
[1.12.07]
LFN was unique and original, I miss the rush. I miss Michael and Nikita.
Tara
Nashville
tng8rgirl@aol.com
[5.20.06]
one day me and a friend was watching tv and we saw nikita coming on so we started watching.after that we loved it so i brought everything i could find of la femme nikita.i got posters,bio's,dvd collections,and more
marion
nashville
schnoog28@aol.com
[10.30.05]
My fervor has not abated, as well, after this incredibly intelligent show was ripped from our thoughts and t.v. screens a couple years back. God - how I miss it!!! What a happy day it would be if Nikita and Michael were reunited. Yeah, right - dream on! Dreams of LFN and Michael are all I have left and of course, my old VHS tapes. Today I had a small fix of LFN and found this site. Thanks LFNforever!
"You're the only one of us who still has a soul," -- Michael, *WAR* - S1
Nikformic
Memphis, TN
nikformic@yahoo.com
[7.19.04]
When you start dreaming that you are a part of Section One, you know you are REALLY hooked. To say that I love the show is an understatement.
Alan Klein
Nashville, TN
tacdanger@msn.com
[9.24.03]
Thank God for the DVDs because without them, I'd pray for Frick and Frack to come take me away.
Phoebe
Tennessee
kuzitiz@hotmail.com
[8.17.03]
Texas
am still recruiting fans of LFN in 2006, who are buying the DVDs. The underlying plot of Michael, the Sir Galahad who only fears 'dishonor'; Section, who has a hold on Nikita disallowing Liaisons with Michael a la King Arthur; and Nikita, the Gwenevere, who must obey Section (even though her heart leads her to Michael) is soooo classic! The writers were so far ahead of their time, one could air the series today as being 15 minutes into the future. Congrats to Joel Surnow on "24", as well.
CLIF
Dallas Substation
xorthfredthegreat@yahoo.com
[5.27.06]
I miss LFN also....There isn't anything on TV to compare it to.
Dana
Texas
dcalkins1992@yahoo.com
[9.29.05]
Long live La Femme Nikita!!!
Arianna Pauletti
El Paso, TX
loststar16@hotmail.com
[2.28.05]
I absolutely love this show!!! I've watched it from the very beginning to the very end. I know all the episodes by heart. There was nothing like it on TV and I have still not found anything like it. (Alias is good but it is no LFN). I have an extensive collection of LFN stuff on my computer (fan fic, pics, sounds, wallpapers, etc.) I can't wait for the entire series to come out on DVD. When it does - LFN marathon at my place :)))))))
Kristen
Texas
lafemmek@hotmail.com
[5.20.04]
Season two will be out in July. You can pre-order it for $69.99 at Amazon! Amazing to see so many die hards out here.
Anna Oltmanns
Dallas, TX
oltmannsanna@hotmail.com
[5.3.04]
Have been a fan of the show since Season 1 but was out of the country for Seasons 2 and 3. Since the DVD release of Season 1 I have been dying to see all episodes again. I know they are currently airing on Oxygen, but does anyone have VHS or VCD copies?
Paige
Texas
plcruse@yahoo.com
[7.26.03]
I ended up watching this show when I was flipping channels one night with nuthin to do and I fell in love with it. Iloved Micheal and Walter. I've been watching the show since!
Breanna
Texas
lafemmenikitagurl@yahoo.com
[7.10.03]
When i was younger i used to watch LFN on USA but then when USA stopped showing it i was so sad!! I was addicted to LFN. New Years i watched Nikita all day and i wouldn't let anyone else watch anything but that!!! I just recently started watching Nikita on Oxygen and i am so happy, I just wish that i could own the whole series....
Chelsi Starr
Texas
aaliyahprncess01@aol.com
(7.2.03)
I was hooked after the first 10 minutes of the first episode. It's a wonderful show, and I still can't believe it's over. At least they're finally putting it on DVD. Sadly, I don't have any prized LFN memorabilia, and I haven't been able to go to any of the conventions. I just wanted to say that I love this and I'm so glad that someone is still updating even though the show's been canceled. You're the best!
JoAnn
Texas
joann_the_yank@yahoo.com
[6.30.03]
I've only began watching LFN after its cancellation. I began watching the reruns on USA and became hooked. It's so wonderful to know that there is still an up-to-date site still dedicated to it. I love your site!
Roxanne
Texas
roxinamb@yahoo.com
[6.18.03]
I love your site. It is THE best LFN site by far. Please, Please, Please keep up the great work.
Marina
Texas
marinatx3@hotmail.com
[3.22.03]
Awesome site...and from a fellow Texan :) Thanks for keeping it up and all the news and pictures. Let's keep praying for the DVDs!!!
Gigi
Dallas, TX
email: classified
[2.25.03]
Looking forward to the DVD's!
Kevin
Houston, Texas
kth67@hotmail.com
[1.14.03
I have been a fan of LFN ever since it began airing. I wished it never came to an end. I hope my wish comes true. For LFN to make a big comeback. Just want to say, the whole cast in LFN is great!! Thank You!! Hope they decide to put LFN on DVD soon!! Would like to have them!
Nancy
Dallas, Texas
Joela0916@aol.com
[1.7.03]
SECTION 1 PROFILE...
Male/30
Forum Callsign - L5Operative
Skills - Electronics/Computer Technology, Martial Arts/Ballistics, Cryptography

I was an LFN fan since season two, which is when I caught my first episode of it. I became addicted faster than a five-year old in a store full of pixy-sticks. It had everything I liked in a dramatic TV series (action, deep plot, twist endings, and HOT babes). I am continuing my efforts to use the Jedi Mind Trick to convince those in power to put every single episode on DVD. When they do...I'll have them.

I once picked up the phone (no one called) and talked into it saying, "I want to join Section One. Come and get me."

Obviously, it didn't work.

NI-KI-TA! NI-KI-TA! NI-KI-TA! NI-KI-TA!
Kelly Elders
Dallas, Texas
email: classified
[12.26.02]
I started watching LFN one night when I was flipping channels and I've been hooked since then. One day I hope to own the whole series on DVD.
Breanna Martin
Texas
nikita2378@aol.com
[12.4.02]
I started watching LFN from the very beginning, and by the start of Season Two I was hooked. A life-long fan of spy novels, movies and series, I realized that LFN came closer than anything to my perception of what life in covert ops was really like. As a professional writer I can appreciate the outstanding job done by the LFN creative team in blending action, suspense and romance. The characters are multifaceted, their relationships authentic and seamlessly integrated into the action. My most prized LFN possession? This website, my tribute to the ongoing Nikita Saga. My want list is short -- several LFN movies to continue the saga! My greatest regret is that I haven't (yet!) been to a LFN convention or on a LFN cruise. Real life always seems to interfere!
Jason Manning
Texas
lfnforever@lycos.com
[11.30.02]
Virginia
Never watched while it was on the air. Not much of TV fan. However, got hooked on ď24Ē and, while itís off the air for 2007, decided to start watching Nikita DVDs my wife had picked up at a discount store. Found that I enjoyed it just as much as ď24.Ē Basically discovered that I had fallen in love with Nikita as much as Michael had. Peta Wilson is a much underestimated actress who made the character quite believable. I enjoy plot twists. I also watch with a critical eye for all the really stupid tactical techniques that are employed even by the supposedly best, but I understand that real tactics would not photograph nearly as well. I donít let it bother me.
I much enjoyed the amazing array of sunglasses Nikita and Michael employed.
Brooks
Yorktown, VA
Brooks15@cox.net
[6.9.08]
MY SOLE PURPOSE IS TO CREATE A GLOBAL ANTITERRORIST NETWORK
OF OVERSIGHT AND EIGHT SECTIONS BASED ON THE SHOW. I INVITE ANYONE
INTERESTED TO EMAIL ME.
Michael
Virginia
MICHAEL23505@YAHOO.COM
[2.22.07]
LFN is the best show ever! My family and I have watched the first season DVDs countless times over and over, and we would gladly pay a lot of money to get the remaining seasons! Why won't they make the remaining seasons' DVDs?!
Anne
Virginia, USA
anne.evans1@verizon.net
[11.7.04]
From the minute I saw the promos for La Femme Nikita, I was intrigued and then fell in love with the show! I have all the episodes taped and won the DVD box set in the Oxygen contest! I have 3 different posters of the show in my apartment and that's just not enough! It's hard to find loyal fans in my area so if you're out there, please let me know! Love to Peta, Roy, Don, Matthew, Eugene, Alberta and all the fans!!!!
Andrea Davis
Fredericksburg, VA
aklafemme@aol.com
[9.3.03]
I love this website! I have been hooked on the show ever since I saw the first episode. Keep posting more info! I hate it when sites cease to do that. Thanks for being so dedicated!!!
Allie
Virginia
email: classified
[4.7.03]
West Virginia
I've watched from day one! My best christmas present this year was Seasons 4&5 DVD's!!! Now I own them all. Watching as I type.
Valetika
West Virginia
email: classified
Wisconsin
FYI: I was just watching an old episode of Highlander (Yr. 4), and guess who has a small role as a police inspector? Peta! her voice was so different at first I didnít recognize her.
Shana
Milwaukee, WI
s_westfall@hotmail.com
[5.3.04]